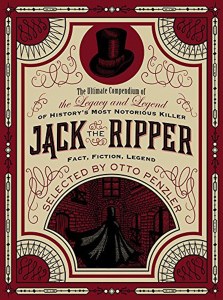 Jack The Ripper: Fact, Fiction, Legend
Jack the Riper

This collection is the ultimate exploration of the Ripper legend. It sifts through Jack's legacy, blending the true story (told via contemporary reports and a century's worth of the best analysis) with the best crime and horror fiction his depraved deeds have inspired. Some of these stories are classics, some have been written especially for this volume.
Staff Reviews
No staff reviews are available for this item.
We think you may also like