Best selling titles
3 products in this category, displaying products 1 to 3.
Sort by:


Richard III Wild Boar Plush Soft Toy

Four hundred years ago, wild boar officially became extinct in Britain. Boar hunts were the realm of kings in the middle ages, indeed the boar was the heraldic symbol used by Richard...


Sir Henry Cole's Rat Soft Plush Toy

At 15, Henry Cole, later to find fame as organiser of the Great Exhibition began working with the records of the British government. Shocked at their poor condition he pioneered refor...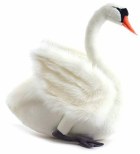 Swan Soft Toy

Our plush swan is an unforgettable gift for avid nature lovers, animal lovers, and collectors or as a memory of a visit to us here at The National Archives where our two resident swans glide across our lak...