22 products in this category, displaying products 21 to 22.
Sort by: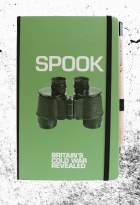 Spook Notebook

Luxury notebook designed exclusively for The National Archives Cold War Exhibition Season and featuring the iconic campaign artwork.

The notebook is 13 x 21cm, ruled and features an elastic closure and ...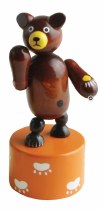 Wooden Bear Figure

During The Cold War political cartoons in the west often associated The Soviet Union with the symbol of the bear. The bear was seen as brutal, clumsy and something to be feared.

However during the 1...