1 products in this category, displaying products 1 to 1.
Sort by: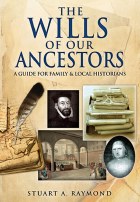 Wills Of Our Ancestors : A Guide for Family and Local Historians

What are wills, and how can they be used for family and local history research? How can you interpret them and get as much insight from them as possible? ...