1 products in this category, displaying products 1 to 1.
Sort by: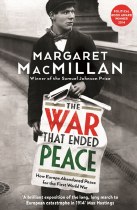 War That Ended Peace : How Europe Abandoned Peace for the First World War

The First World War followed a period of sustained peace in Europe during which people talked with confidence of prosperity, progress and hope. B...