1 products in this category, displaying products 1 to 1.
Sort by: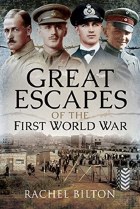 Great Escapes of the First World War

Just how far would you go to escape? Would you bury yourself under the floor? Would you board a boat with a rotten bottom? Would you tunnel underground?Contained within this book are...