1 products in this category, displaying products 1 to 1.
Sort by: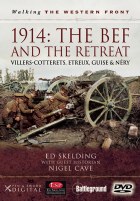 Walking the Western Front 1914 : The BEF and the Retreat

Filmed on location at the key locations of the opening Battles of the First World War and analyses some of the key battles and events at First Ypres.

Designed ...