Filtered Search:
3 products found, displaying products 1 to 3:
Sort by: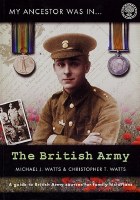 My Ancestor Was in the British Army : Guide to British Army Sources for Family Historians

This is a brand new edition of this book, aiding the modern family historian in researching their ancestors who served in the Bri...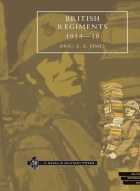 British Regiments 1914-18

One of the most used and most useful works of reference on the Great War ever published. In this volume is listed every cavalry and Yeomanry regiment, every battalion of every infantry regiment...

Tracing Your Army Ancestors : A Guide for Family Historians 3rd Edition

'This well-known author has produced yet another excellent guide for researching ancestors who have served in the Army. The book is an ideal text f...